Although it is not a done deal, the idea is there—an exclusive building of the National Autonomous University of Mexico (UNAM) will be built in San Miguel de Allende. UNAM is considered the best university in Latin America. 
A letter of intent was signed on June 20 in Mexico City between Enrique Graue Wiechers, rector of UNAM, Diego Sinhue Rodríguez Vallejo, governor of Guanajuato, and Luis Alberto Villarreal, mayor of San Miguel. During the signing, it was noted that the school building will be located on 4.5 hectares of land along the highway to Querétaro, near the municipal presidency building. This land was donated in 2015 by the city council. Villarreal noted that the land is valued at more than 54 million pesos.
The project, launched in Mexico City, was presented by Laura Acosta Torres, director of the Escuela Nacional de Estudios Superiores (ENES) — National School of Higher Studies —in León. ENES is a multidisciplinary academic entity of UNAM. She said, "The first stage will consist of a two-story building with classrooms, a media library, exact science and computer laboratories, and a multidisciplinary health services area offered by ENES for dentistry and physiotherapy." Torres added that in San Miguel, the focus would be on careers compatible with local industry and could therefore include studies related to automotive complexes, gastronomy, and the arts. In the future, opening a high school is possible.
More specifically, ENES San Miguel will offer educational services, research, specialized training, and technological development. It will be a multidisciplinary complex offering an on-site and long-distance baccalaureate program. There will also be postgraduate studies, research activities, and cultural dissemination.
The governor of Guanajuato expressed his appreciation for the opportunity to have UNAM in San Miguel. "The best investment that can be made is in education, and what better way to do it than with the National University in the best municipality?"
The aim is also to facilitate the exchange of knowledge and projects with other national and international institutions. "This is a project long cherished by the University, the state, and by San Miguel," said Villarreal. He announced that the initial investment for the first stage would come from the city, state, and federal government in the amount of 39 million pesos. "This campus means development and commitment to future generations—also, an opportunity to become a university city. Having UNAM is a privilege and a great responsibility," said Villarreal.
A technical committee consisting of an equal number of managers from each of the parties involved was put together for the project.
For more information on the San Miguel extension unit, you can visit the school's current location at Mesones 71 or visit https://enes.unam.mx/esma.html.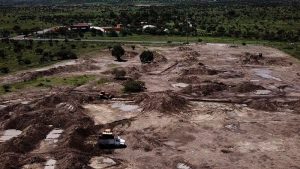 The San Miguel Extension Unit: A multi-year project 
ENES León's San Miguel de Allende Extension Unit is currently located at Calle de Mesones 71 and was officially opened on July 25, 2013. UNAM has had academic activities in San Miguel since before 2012, and through an agreement with the university's former rector, José Narro Robles, the extension in San Miguel opened the following year, and since then has offered continuing education, cultural dissemination, language classes, research seminars, workshops, conferences events, and other activities to enrich the community. 
Javier de la Fuente, founder of ENES León, stated during the opening that benefits for the municipality would be enormous. He noted San Miguel's great cultural tradition and the value that the extension would add to the community by becoming part of the humanistic, cultural, and artistic movement of the city. "If we join the university, we will have more benefit as citizens of San Miguel," he said. 
The planned new expansion will bring even greater benefits to the city in the form of more extensive and far-reaching cultural and educational opportunities.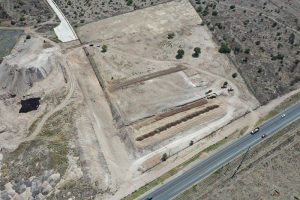 The Ministry of Infrastructure, Connectivity, and Mobility told us that the tender for online bidding on the first stage of the UNAM extension was published on July 15 and is valid till July 28. Visits to the construction site are scheduled for August 3. Meetings to clarify questions are scheduled for August 13, and proposals will be accepted on August 27. Construction is scheduled to begin in 2020.