REAL ESTATE
Real State For Sale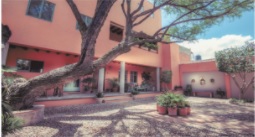 Quality Home with Casita For Sale. Unavailable through an agent. Stylish beauty with a total of 3 bedrooms, study, 4 terraces, 4 bathrooms, and garage. Curious? Click or copy this link: https:// youtu.be/hni4bjelbAA. Then click either Show More under the video or the down arrow next to Casa Bella for a video and complete description. $430 thousand USD
gh.abbey@yahoo.com [12-Nov]25993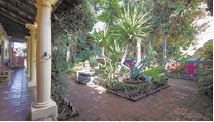 Casa Jardin de la Musas, Casa Amor a la Vida, Casa de Luz, Casa Domus, Casa Capricho, Casa El Paraiso /
For investors only, Casa Escondida, Casa Paraiso, Casa Privada San Felipe, Casa Aldama. Email:jwlown@gmail.com, Cel:
415-103-3374 , cdrsanmiguel.com JOSEPH W. LOWN Realtor® | TX Broker Licensed Mexican Lawyer. Discover your Dream Home
REAL STATE
Rentals
Furnished Rentals
HOUSE FOR RENT: Calle Guadalupe #8 Col. Allende, half a block from
the TELMEX office. Downstairs garage, Kitchen, dining/living room, half
bath, Upstairs family den, 2 bedroom, one full bath. Rooftop garden área.
Furnished. USD$550.00 per month. Fomore information. Cell 415 101 6024
or email; j_cartas@yahoo.com [29-Abr]26320
Centro Rental 3 brm 2ba one level: near Insurjentes Cable TV, Internet, city
water included 550 UDS mo. 3 mo possilbe more, May 9. call 415.177.7402
Casa 415.121.2230 msg. [13-May]26365
FURNISHED APARTMENT FOR RENT, KITCHEN, LIVING
ROOM, BEDROOM, WIFI, CABLE TV AND SERVICES. 3 BLOCKS
FROM THE JARDIN. CONTACT 415-152-7237 [13-May]26360
FOR RENT GARDEN APT in Col. San Antonio. 2 bedrooms, 2 baths, kitchen, living room with wood burning fire place, front patio, back patio with garden, internet, maid, gardener. Utilities included. Animals welcome, please telephone only 52 (415) 152-5180.
Unfurnished Rentals
HOUSE FOR RENT: unfurnished house for rent crisantema #5 street Col
Lindavista, 20min walking from centro. The house has a garage, receiver/
living room, 3 bedrooms, study, utility room, large patio, 2 full bathrooms,
living room, dining room, kitchen (has stove and refrigerator), terrace
whit spectacular views of San Miguel. Price $850 USD per month, contact
4151016024, j_cartas@yahoo.com [29-Abr]26320
Country House Rental– 2 bedroom, 1.5 bath. Pantry Laundry. 2.5 acres
panaramic view. 13 Kms. to "el Centró". Rancho San José de Gracia. $750
USD/mo. Tel. 415-114-1123 [29-Abr]26321
SERVICES
EXPERT HAIR CUTTING AND HAIR COLORING. Trained at Vidal Sassoon London, Chicago & San Francisco. Trained in hair color at L'Oreal London & N.Y. Lawrence Demirjian, 30 year's experience. For appts. Call 154-7990 or
044-415-103-3596.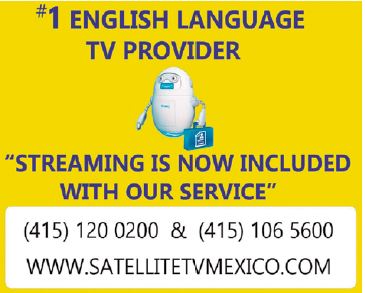 FOR SALE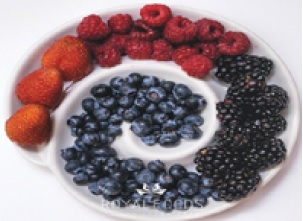 YOU WANT FRESH FRUIT? ROYAL FOODS HAS FINALLY ARRIVED AT SMA. OFFERING FOR YOU, DELICIOUS AND SELECT FROZEN FRUIT READY TO BE CONSUMED. YOU DON'T NEED TO WASH OR DISINFECT, IT'S READY. WITH THE HIGHEST QUALITY WE HAVE KOSHER AND SQF CERTIFICATION. WE OFFER 1KG PRESENTATION. STRAWBERRY $90, BLUE BERRY $125, RASPBERRY $95, BLACKBERRY $95, MANGO $90, PINEAPPLE $95 AND BANANA $70. TO PLACE YOUR ORDER, PLEASE SEND AN EMAIL WITH YOUR NAME, PHONE, ADDRESS AND WHICH FRUIT YOU WANT. YOU WILL RECEIVE AN EMAIL SHORTLY WITH THE TOTAL AND APPROXIMATE DELIVERY TIME (DELIVERY HAS AN EXTRA COST OF $35 PESOS ONLY IN URBAN AREA). CONTACT: smaroyalfoods@gmail.com