On April 5, the candidates for mayor of San Miguel de Allende began campaigning. On June 2, all campaigning must conclude. Four days follow for voters to make up their minds, and voting takes place on June 6. Polls will be open from 8am-6pm, and by 11pm we will know who the new mayor is. The mayoral term will run from October 10, 2021 through October 9, 2024.
Eight candidates are vying for the office. They are traversing the city from north to south and east to west, visiting neighborhoods, businesses, and public squares. They are even going to the most remote communities, the ones whose residents say "they only come during campaigns, they promise us and they promise us, and then we never see them again." In order to win the mayoral election, approximately 30,000 votes are necessary. All the candidates are hard at work to win over voters. 
In the mornings, the candidates meet with groups of merchants or civil organizations and grant interviews to the media. Campaign workers walk along the main streets of neighborhoods or communities, knocking on doors and advising the residents that the candidate of this or that party will be coming by later. All the candidates have been active on social media, but they are especially visible on the streets, interacting directly with the public. When they hug a merchant, or an older man or woman, or a child, they boast about it in photos and videos that they upload to their social media site. Sometimes they are shown eating a gordita or tacos at a stall they never go to; they pretend that a sticker promoting their candidacy is there, or that someone gives a thumbs up or four fingers as a sign of support for their candidacy. 
Atencion spoke with seven of the candidates. The only one not interviewed was the representative of Fuerza por México, who said he needs to resolve some payroll issues. Apparently two of his candidates running for alderman were removed for not complying with State Electoral Institute rules.
The campaign styles and proposals of the mayoral candidates vary. Some say that voting represents courage, not fear; others say they are running for the office for love, and others claim it is their desire to rescue San Miguel from those who are currently in office.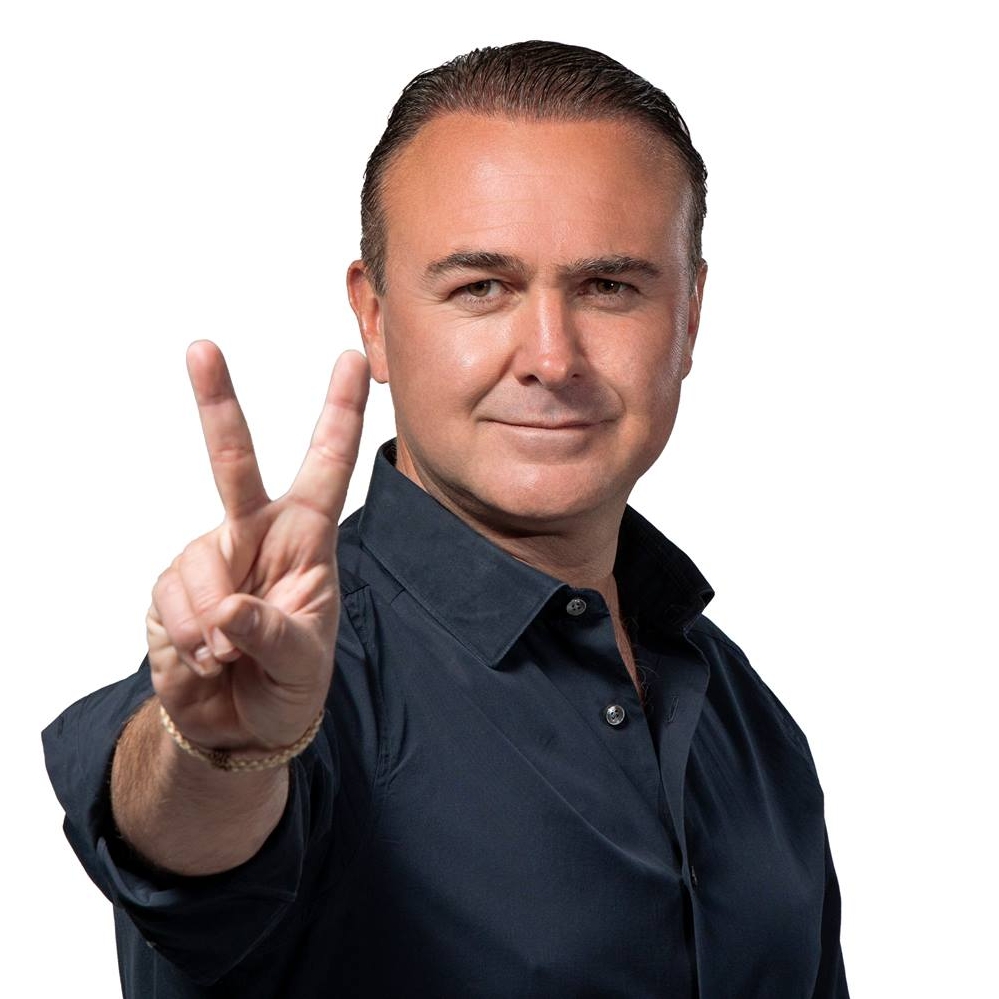 PAN, PRI and MORENA
The current mayor, PAN candidate Luis Alberto Villarreal, has served two consecutive terms and is running for a third term. In an interview with Atencion he claimed that there is enough water for San Miguel, and that the seven well projects he proposes will provide water for the next 40 years. He criticized the decision of the populist government of former President of Mexico Luis Echeverría (1970-1976), that designated the water from the Allende dam for irrigation of areas to the south, and not for San Miguel.
He also disagrees with candidates who claim that city water is running out. "If San Miguel has anything, based on scientific and geohydrological studies, it is water. But there is no infrastructure." He stated that when he was mayor from 2003-2006, it was he who helped build the first water treatment plant, which can treat 80-300 liters of water per minute with the plant. Total investment for the seven proposed wells and the new treatment plant is 400 million pesos. Villarreal recalled that 15 years ago, upper areas such as Ignacio Ramírez, Palmita de Landeta, Itzquinapan, La Luz, etc., had a water shortage.
Under his administration a well was dug in Ejido Nuevo Pantoja, and its hydraulic infrastructure moves the water upwards, supplying those homes. He added, "Those who are worried today and want to frighten us need to tell us what they did when they were in office, besides approve land use permits or deliver over seven thousand subdivision houses to Quintas Reales the real estate company. One these people was the mayor, and the other was the president of the Urban Development Commission." Villarreal was referring to the PRI and MORENA candidates, respectively. Regarding water, his proposal is to complete the infrastructure projects, and then invest money in parks, squares, paving, overpasses, public lighting, and to aim attaining zero public debt.
Regarding security, Villarreal supports a border operation. It entails coordination with the security agencies of neighboring cities and states, and would result in protecting citizens on the highways and roads that connect the towns. He concluded, "We are promoting the feeling of moving on, choosing love. Let us vote to continue building a San Miguel that your sons and daughters deserve, where we can live better."
Mauricio Trejo, PRI candidate and mayor of San Miguel 2012-2015, stated, "Whoever is mayor is responsible for the good and bad results." In our conversation, he emphasized security by increasing the police force to more than 400 (currently there are 120 at 40 per shift for urban and rural areas). He proposes a diversified and professional police force composed of different branches—reaction, neighborhood police, investigation, tourism. This breaks down to 2.8 police officers for every thousand residents. The profile of each officer will be reviewed, and they will be assigned to the corresponding section. "All citizens must be able to walk through the city without risk," he said. Trejo would reactivate the Vigilante Neighbor Program. He proposes that the police officers should not have to pay for their uniforms, that they have a leader who makes them glad to belong to the group, who looks out for them, and protects them. He added that they should have their own dining facility and a life insurance policy with five to seven million pesos' coverage, not the current 120 thousand pesos.
"I am back [as a candidate] because we are not living better. I applaud the infrastructure efforts, but they do not mean safety," said the candidate. Infrastructure should be directed at neighborhoods and the communities. I want a municipality with security and a valid economy. A San Miguel that provides opportunities for young people, single mothers, and older adults, constant and unconditional support. Sanmiguelenses must be happy and have a sense of belonging." He also said that he will not privatize public spaces. He emphasized that he will work to bring back quality tourism, not just quantity, including weddings, health, and business tourism. Health tourism includes an airfield (which he strongly supports), and infrastructure, such as clinics. On the issue of urban growth, Trejo proposes zero authorizations for new housing developments. Regarding permits that have already been granted, construction will be able to continue only if the projects provide a source for water, in other words a well. On the other hand, he added that a financial crisis is coming and that he will help the municipality negotiate with developers, so that instead of building houses for millions of pesos, they build affordable housing for locals. "If you think we should change course, I am your man. Give me a second chance to finish what I couldn't complete for lack of time."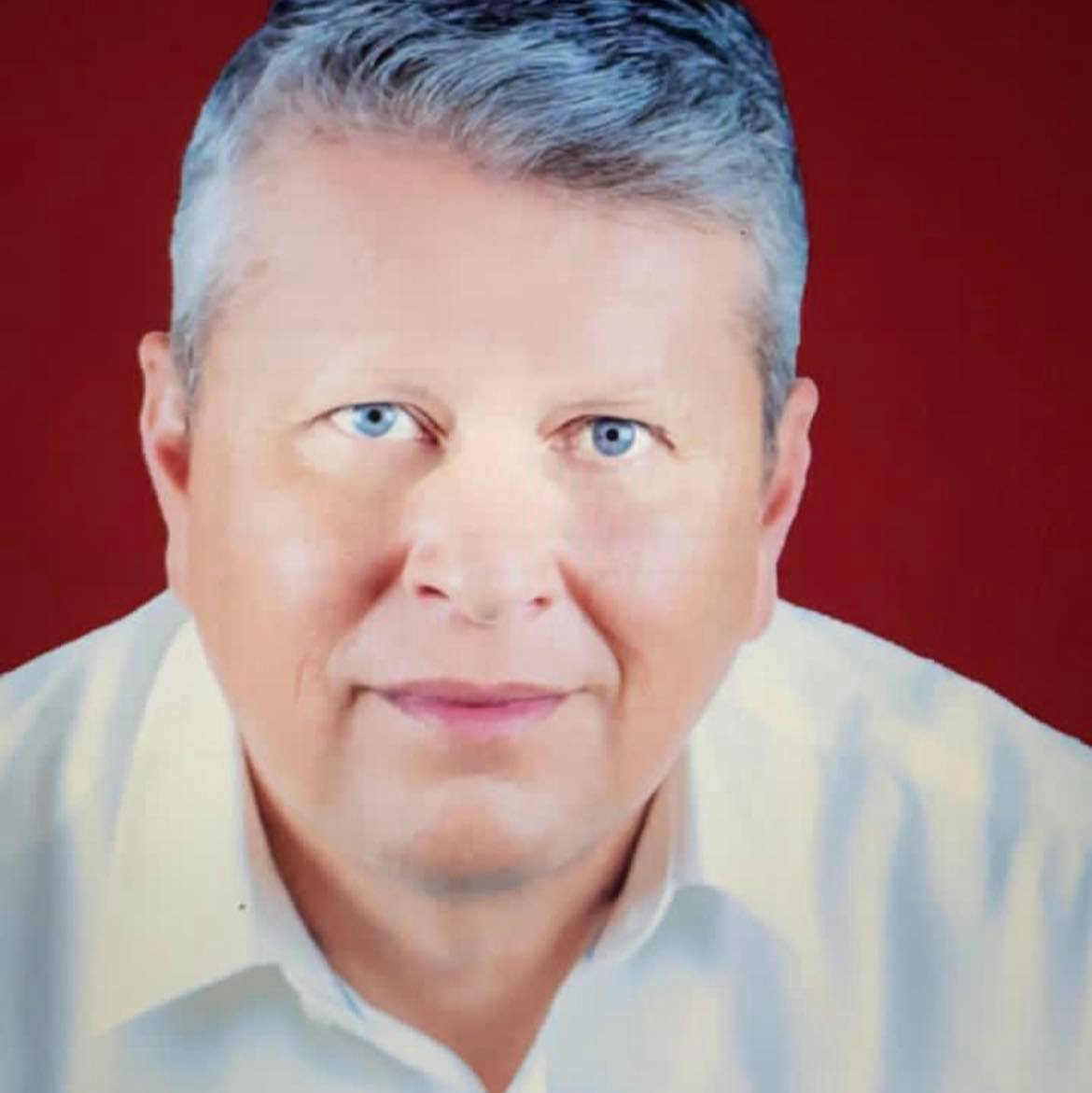 Luis Ricardo Ferro Baeza, is the MORENA candidate. He proposes not only rescuing the soil, but also the sky above San Miguel. Rural community residents believe that small planes disperse clouds when they appear in the sky so the sun can continue powering the solar panels.
Ferro proposes an investigation of the "phenomenon". Another of his ideas is to build housing—not developments with million-dollar apartments—but affordable housing for the city's families through federal subsidies. In the interview he gave Atencion, he indicated that his proposal for Public Works would be to construct a peripheral ring that diverts heavy traffic out of San Miguel. He added, "if I win the mayorship, we will remove the traffic lights." He proposes an analysis of the traffic lights to see if they make sense. He also said that as mayor he would analyze the issue of the seven wells that the current administration has proposed, and then decide whether or not to continue with the work. "Our campaign is austere, with real proposals. Help Rescue San Miguel de Allende, go vote, vote for MORENA, for Ricardo Ferro," he concluded.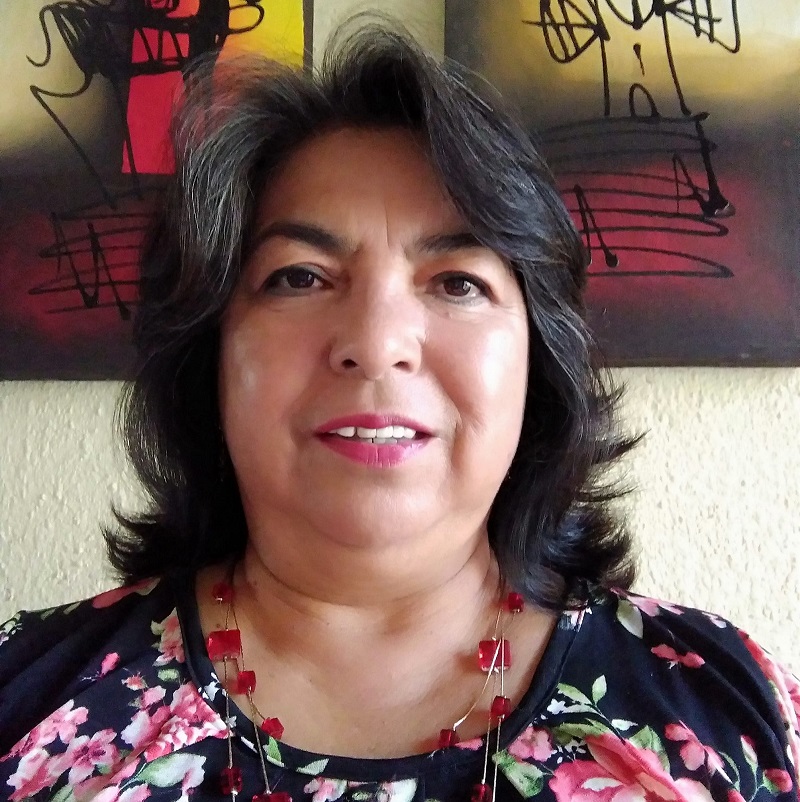 Movimiento Ciudadano, PRD, Nueva Alianza, and Partido Verde
Retired teacher Agustina Morales is the candidate of Movimiento Ciudadano (Citizens' Movement). In an interview with Atencion she said that she will present one proposal weekly. She hopes that other parties might adopt the first one she has proposed, should she not become mayor. That proposal is that the wealth of the city be directed to the people of San Miguel. "It would be mandatory for the government to assign the contracts for goods, services, and public works, as well as for professionals or workers [to locals]," Morales said. If that is not done, then the locals could demand the cancellation of the contract and request payment for damages. According to Morales, there is talent in San Miguel, there is the infrastructure, and there is the capacity for San Miguel residents to be the government's suppliers. She noted that if she wins the mayorship, government positions will be handled the same way—going first to those who are from San Miguel.
Laura Aguilar, candidate from PRD, is one of two female candidates who have a "women only" slate of candidates for alderman. She told Atencion, "I want families to have decent housing, education, and health, and that San Miguel be for San Miguel. If I win the mayorship, my first initiative will be to donate land so that Sanmiguelenses can begin to build decent housing. That there be public parking lots, and that the money raised goes to scholarships for students." She also thinks there should be another market where local artisans and merchants can sell their products, and that the economy would improve with the help of tourism.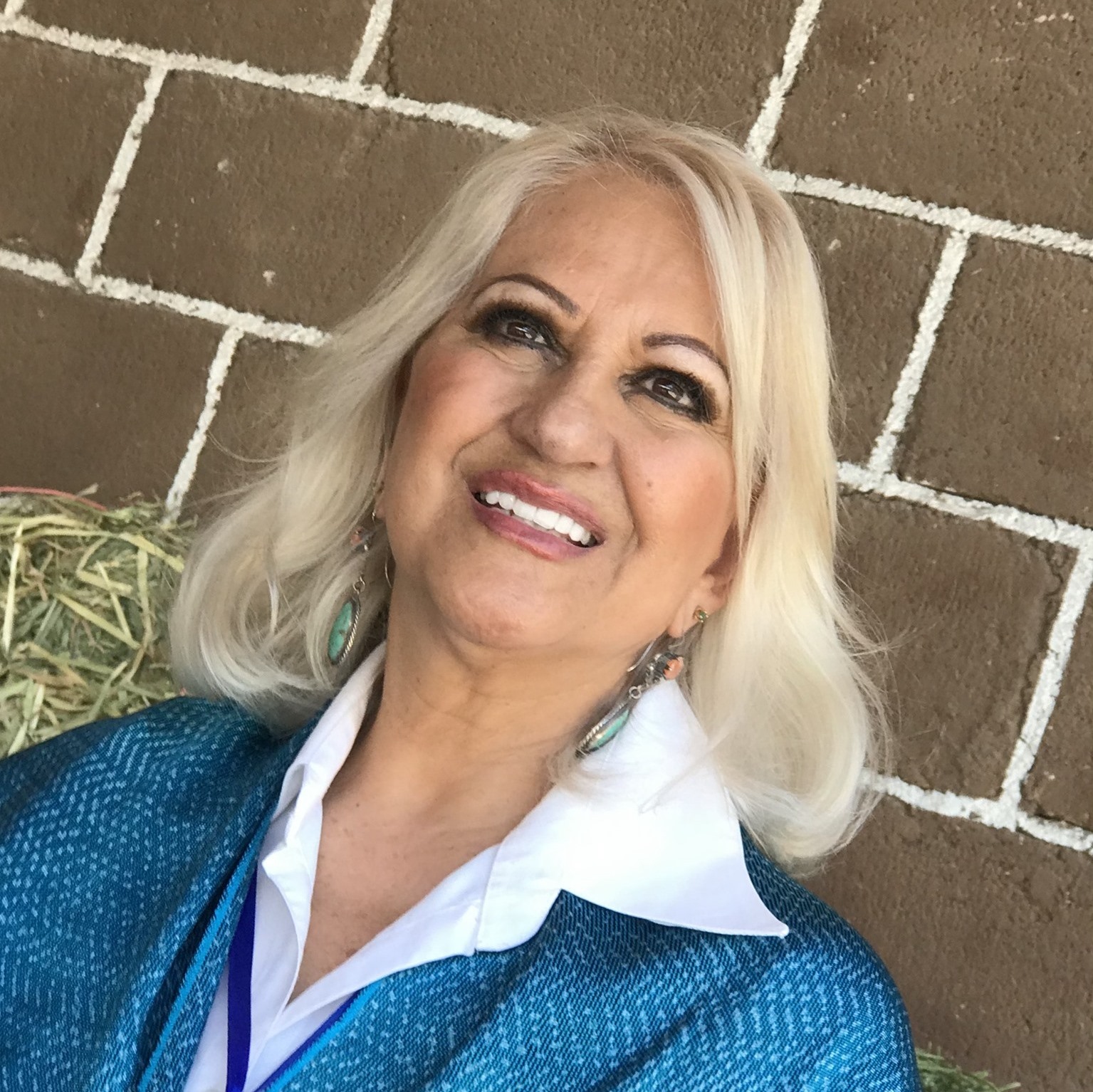 "Because I am like you," is the slogan of María Auxilio Trujillo, candidate for the Nueva Alianza (New Alliance) party. She believes that after running for federal deputy in 2012 and touring several municipalities, she has seen a downturn in San Miguel. She mentioned that during the pandemic, when students had to do distance learning, there was no access to internet in many areas because the antennas did not work. Auxilio calls for "internet for everyone." She has also seen how women in rural communities have been left on their own when the heads of households go to the US to better the family's quality of life. There  they often form a new family, leaving the one here helpless. Trujillo proposes sewing, cooking, pastry, etc., workshops for these women. Also, she has seen over time how people from the countryside come to sell their products without a government permit, and Public Service inspectors confiscate the merchandise, hurting the income of these vendors. For them she wants a rural, non-elitist market, a place where everyone fits in and can sell their products. "I am not here to compete, I am here to help people. Please give me your vote so that I can become mayor. I address you in a language that can be understood. We are neither more nor less. Think about your vote, change it, vote Nueva Alianza."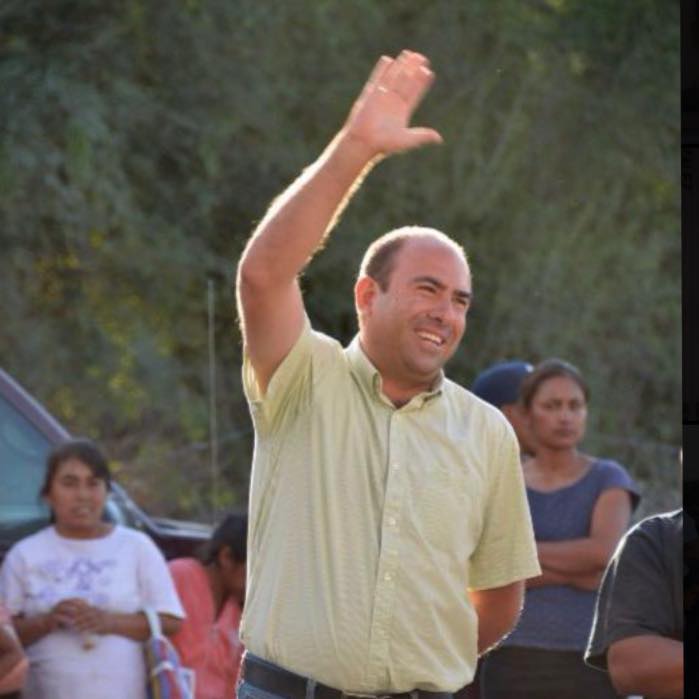 In an interview with Alan Romo, candidate for Partido Verde (Green Party), he emphasized that his efforts will focus on rural areas, one of the most neglected sectors, where in 2021 there is still no drinking water, electricity, or even roads. His proposal will support farmers with technology, but will also provide seeds so that they can produce and improve their lives. Efforts will also focus on youth, security—the secretary of security and the directors should be from San Miguel—and to care for natural resources. "Let us be the difference. Let's grow up, let's have a better San Miguel. I cannot do it alone, I cannot get there alone, but with you I can become the mayor. Help me so then I can help you. Let's work together. I need your vote for a better San Miguel for everyone. Vote Green without fear, should we succeed," he said.