With or without students, schools reopened on August 30. Educational activity was classified as essential at the beginning of last month, although in-person student attendance is not mandatory. Mexico is one of only 19 countries that has not returned to in-person learning. 
It was determined that each of the educational modalities—hybrid, in-person, or distance learning—is safe. Pablo Sánchez Gastelum, director of Health for the State of Guanajuato, commented, "School is a safe environment. Children and young people are being infected at home and in other spaces because they do not follow sanitary measures. A lot of work has already been done in the schools, so that it is safe to return."
The return will not be a disaster
Sánchez Gastelum indicated that there is a constant talk that "the return will be a disaster." That would be the case if there were no organization; there is at school, though it may be lacking at home. "The planning has been done. But the children must also be prepared at home: use a mask, take care to keep a healthy distance, wash hands, follow the protocols." 
There are many questions about what will happen if a positive case of COVID is detected in a school. Sánchez Gastelum stated that the student will be isolated, and the Department of Health and Education will conduct contact tracing to make decisions. "But because of one case the school will not close. It may close if more than two cases arise, but it is preferable that the school remain open," he indicated. Sánchez Gastelum also remarked, "Yes there will be positive cases, but the risks must be minimized. In Guanajuato the numbers are rising, but we are 21st out of 32 states, even though we have the sixth largest population in the country." He also said, "The Department of Education of Guanajuato (SEG) has done a lot of work so that schools present a safe environment. Today, 821 COVID cases were confirmed and there is no in-person schooling. Further, in the last four weeks the most infected cases have been adolescents and young people. Where will they [students] be better off? The environment begins at home. How do we teach them at home to follow the sanitation protocols so that they follow them at school? Have we, the parents, already done that?"
Secretary Sánchez Gastelum questioned why parents are still hesitant to send their children to school, when they are already meeting with friends at home without following sanitation protocols. Further, they go on vacation not considering the risks.
Gastelum said that the return to school is necessary for the mental health of the children and young people, and for their academic training. Reality has changed, he commented. There is risk everywhere, but the school is a safe environment in terms of a pandemic.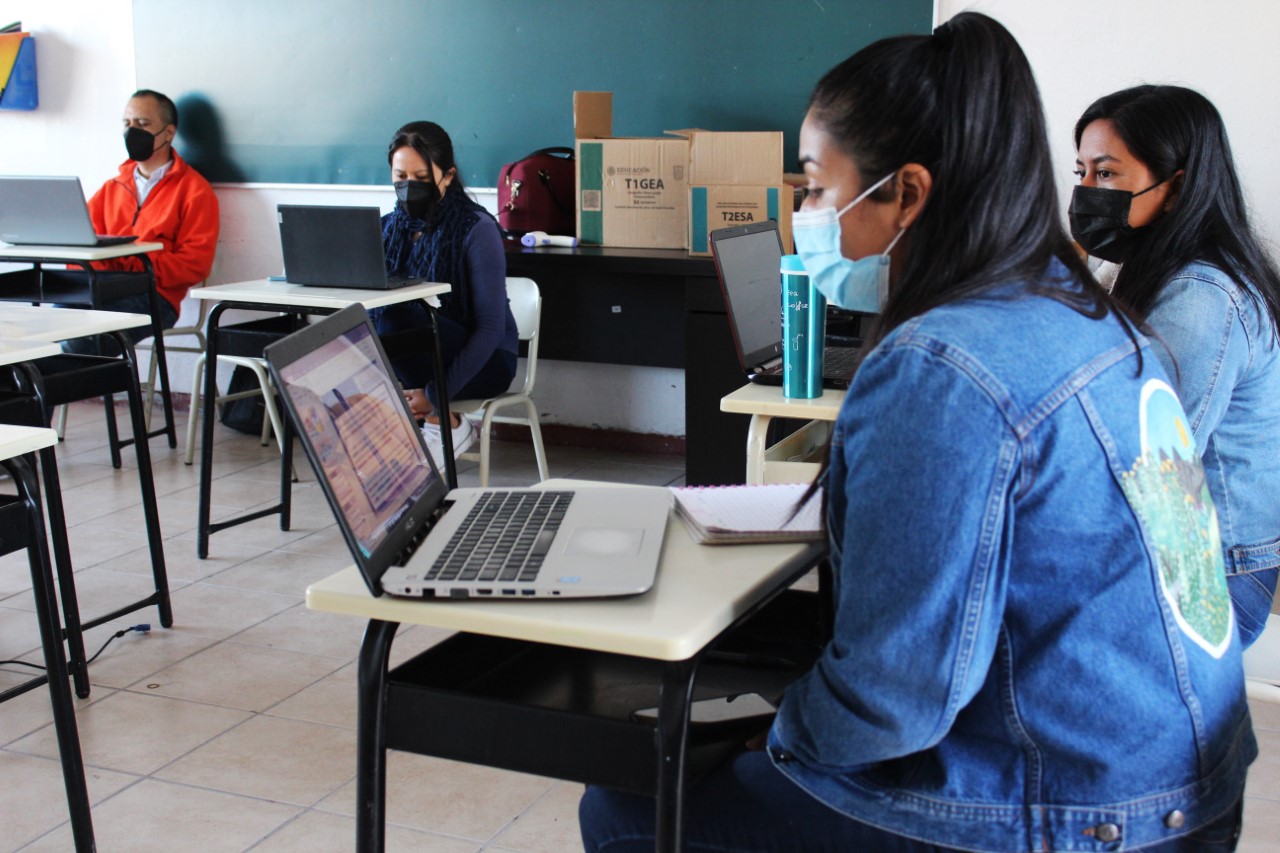 An in-person, responsible, orderly, gradual return
Secretary of Education for Guanajuato State Jorge Enrique Hernández Meza said that regardless of the health traffic light, most of the country's schools have approved a return to in-person learning. Although he did not mention figures, he stated that some school infrastructures in the state were damaged because of abandonment, and others were vandalized. Most importantly, students have shown anxiety, depression, and pessimism about the future.
The 2021-22 school cycle will begin Monday, August 30, with 93 percent of the state's campuses open and the rest opening September 20. The reasons they are not all beginning at the same time vary. Some schools have structural damage, others have teaching staff shortages due to the delay in hiring by the Federal Department of Public Education.
What is true is that 1,693,000 students of all educational levels will return to class using all three options—hybrid, in-person, or virtual— "in a safe, staggered, and voluntary way, under the supervision of 91,542 teachers, in 12,004 schools," he noted.
Hernández made clear that the return under the three options was a decision of each educational institution in conjunction with its Technical School Council. He remarked, "The return to the classroom is voluntary, and no educational institution requests a letter or document of commitment. The measure conforms to what was announced by the Federal Department of Education in Agreement number 23/08/21."
Health guide
The guide for the return will be flexible and will evolve according to new information and studies in regards to the virus. Monitoring will need to begin at home. Prior to going to school the student needs to be checked [at home] to confirm that he or she does not present any COVID-related symptom; the same will take place at each educational center. Schools will post rules to direct student traffic. Classrooms will have to be ventilated, schedules will be staggered, and classroom sizes will be reduced according to calculations established in the health guide published by the State educational authority. Students must follow the health protocols during the school day.
Schools will not allow crowding at entries or exits; schedules will be adjusted by groups and educational levels; and at the end of the day the recommendation is that students go and stay home. Secretary Hernández commented, "The schools follow protocols, and it is expected that the families will do the same." For this reason, schools with double shifts will be sanitized between the shifts, and will provide additional sanitation products to prevent the spread of the virus.
"The resumption of in-person activities will be subject to health provisions issued by the competent authorities. We want to open all the schools, even if the students do not go," concluded Hernández.