By Jesús Aguado
The Institute for San Miguel Youth published an open call to send 100 Sanmiguelenses to 100 countries on six continents. They will learn about culture, get involved in community activities, and promote Mexican culture.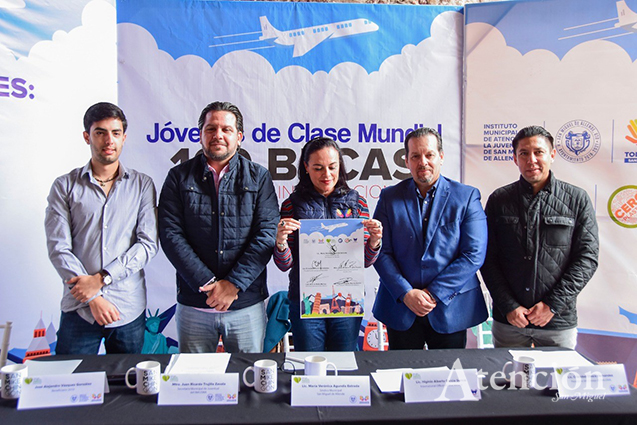 The secretary of the institute of Jóvenes de Clase Mundial (World Class Youth), Ricardo Trujillo, made the announcement last week. He said that his organization works with Vive México (Living Mexico) to make this international program possible. The dates the youth will travel are from June to November, and they will stay in the selected country from two to four weeks.
To apply one must be between 18–29 years old and bring copies of the following documents: official ID, proof of address, and a copy of a passport or a letter stating that it is in process. The office is located at Avenida Primero de Mayo in Fraccionamiento Ignacio Ramírez. There is no street number, but it's adjacent to the public hospital. The phone number is 415 121 0201.
The open call noted that the scholarships would be granted to the first 100 people who enrolled. However, there are still some places available. It does not matter if the person is a student or is employed. Each selected student will have to be able to pay for a round trip airline ticket to the country of destination.
The participants will have hosts and food, transportation, and insurance. Recreational activities (if the program provides them) are covered by an international fund, according to Higinio García, international chief officer of Vive México. He also said that the experience gained through travel looks good on a resume.
To see the open call, go to facebook.com/sanmiguelensechingon/