Mujeres en Cambio Presents

Carnival in San Miguel…the Party Continues!

Thu, Feb 27, 6:30–10pm

Instituto Allende

Ancha San Antonio 22, Centro

Tickets: 1,000 pesos

Available at Abrazos at Zacateros 24, or the Biblioteca at Insurgentes 25

www.MujeresEnCambio.org
By Trish Leavens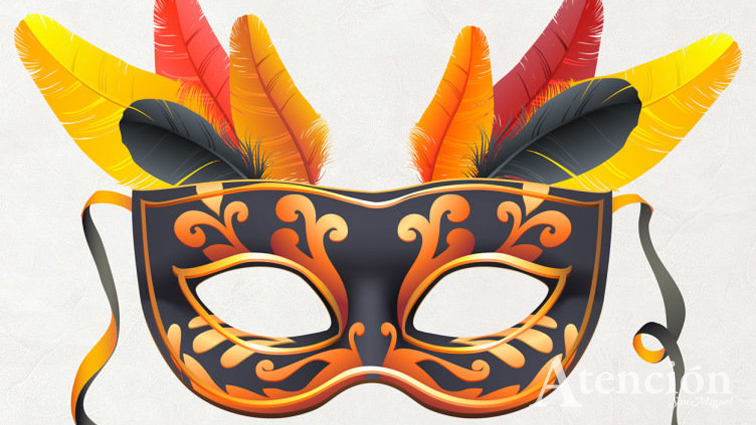 All around the world countries and cultures celebrate the festive season before Lent with amazing parties. There's Mardi Gras in New Orleans, Carnival in Rio de Janeiro, and Quebec Winter Carnival in Quebec City. Each one is vastly different and yet each celebration focuses on fun, music, dancing, food, colorful costumes, and displays.
This year Mujeres en Cambio is bringing Carnival to San Miguel de Allende on Thursday, Feb 27, from 6:30–10pm at The Instituto de Allende.
The evening will feature a variety of entertainment with something for everyone to enjoy. We are thrilled to present the amazing Tuna Traditional musical group, the stunning Ballet Folklórico, and, for your listening and dancing pleasure, the ever popular Mavericks.
Join in the celebration and enjoy delicious food and drinks (first drink included in cost of ticket) under the magnificent evening sky, surrounded by the beauty of San Miguel's beloved Instituto Allende. Meet up with friends and help celebrate the 25th anniversary of Mujeres en Cambio, one of San Miguel's most respected NGOs. A large portion of your ticket will go to support and fund the education of young girls who come from some of the poorest rural towns and villages surrounding San Miguel. Since education is only free through the sixth grade, Mujeres en Cambio helps support young women by raising funds to provide scholarships to pay for their tuition from the seventh grade through university.
There will be a silent auction featuring one of a kind artwork, jewelry, clothing, home decor, and gift certificates. All proceeds will go towards funding more scholarships for girls.
Dress up in your most festive clothes—think feathers and masks in purple, green, and gold—and join us for a fun-filled evening that will help Mujeres en Cambio raise money to continue our commitment to the future education of young women in Mexico!
Tickets are 1,000 pesos and can be purchased online at mujeresencambio.org, the Biblioteca at Insurgentes 25, or Abrazos at Zacateros 24.